POOL DAY FT. CACHAREL SUNGLASSES


POOL DAY FT. CACHAREL SUNGLASSES: DON'T BE BLUE!
You guys have no idea how hot is the weather in Italy right now! We are all literally melting in the sun like small ice cubes.
I don't like hot weather at all! I prefer spring time and autumn time, even if I love being tanned (so, maybe, autumn is the best part of the year: you are tanned, it isn't crazy hot and Christmas is coming!… I'm Christmas obsessed!)
However, there's one thing that I love about summer: going on holiday and swimming in fresh pools of crystalline water. I'm not on holiday yet, so I shot these lovely round Cacharel sunglasses enjoying the blueliness.
So, let's move on the glasses! Round frames are my favorites and these babes here have the best proportions and design; they aren't too big or too small, they have just perfectly shapes round flat lenses with a little bit of mirror finishing.
Have a look and let me know what you think! 🙂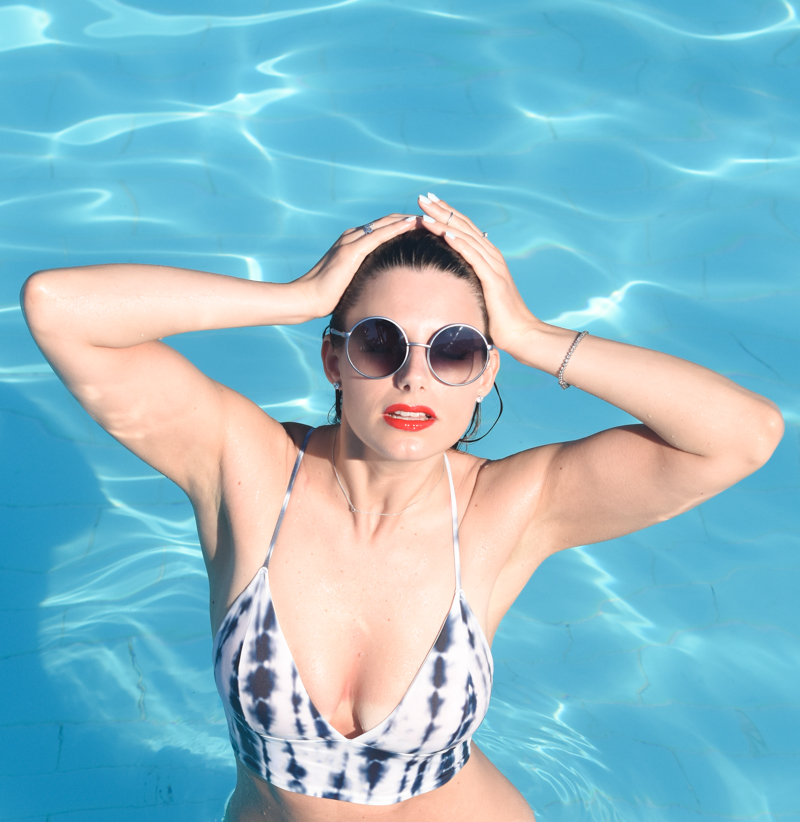 see more about Cacharel here
Sunglasses code CA5011
…as usual PH Marianna Zanetti <3