SATURNINO ROCKING SUNGLASSES


SATURNINO ROCKING SUNGLASSES: MINIMAL CHIC WITH A TWIST
Hi there! Finally, I can show you my shooting for Platform Optic ft. Saturnino Eye Wear. For those who aren't Italian, Saturnino is not only an eyewear brand, he is also a badass bass guitar player  (he works with one of the most loved Italian singers, Lorenzo Cherubini aka Jovanotti). – For those who can understand Italian, watch this CLICK!
I met Saturnino with my team in Milan last February and we had a nice chat! I love his frames, his style and it was a real pleasure to work for his brand.
So, what's the best part of Saturnino's eyewear collection? First of of all the signature bold design: the acetate is very thick but, not too heavy to wear, and it really creates a stunning effect; second, the temples, which resemble the upper part of a bass guitar; and, last but not least, the carefully selected colors of the collection.
If you are looking for a signature frame, something to stand out, Saturnino's are the glasses for you!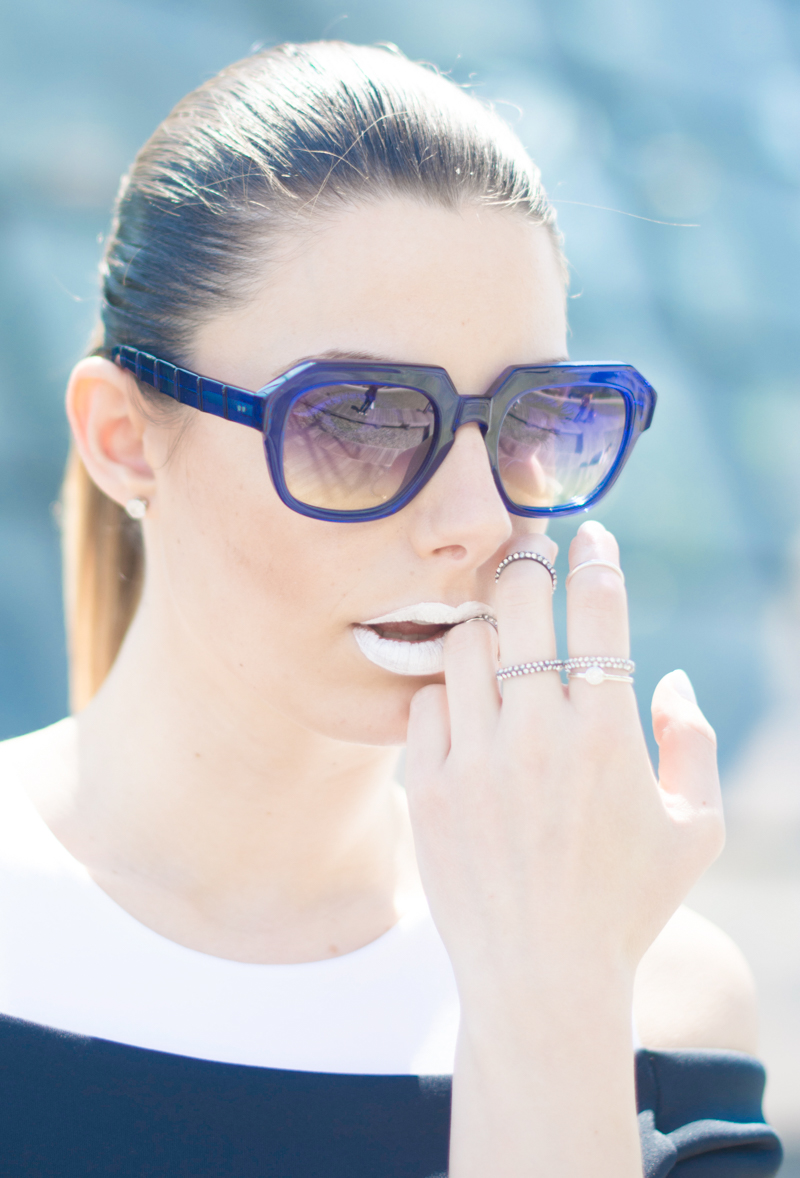 You can find all the frames here!
Make up L' officina del makeup Trento
…as usual PH Marianna Zanetti <3