THE CHANEL PART OF ME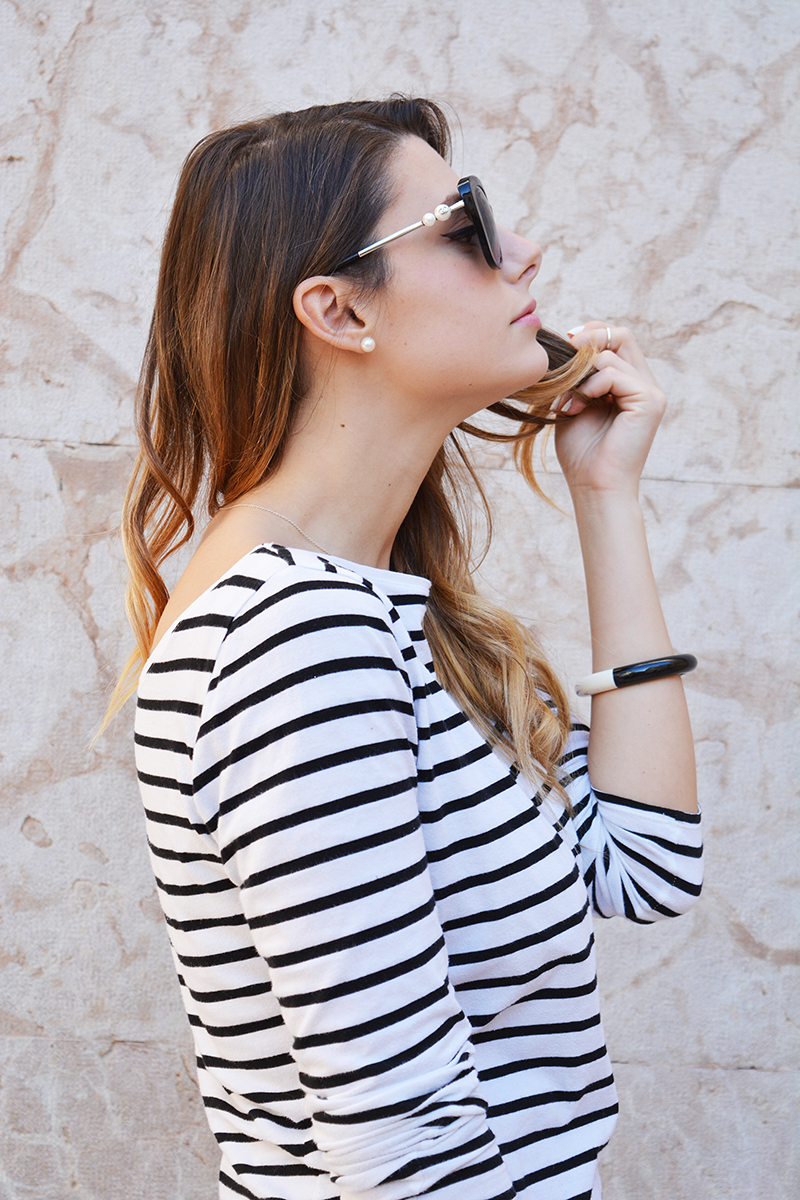 MY NEW CHANEL PEARL SUNGLASSES FROM F/W 15/16
You can barely imagine how much I love Chanel! I would wear a total look Chanel 24/7… even to go to sleep. I adore the style, the freshness, the elegance and the innovation of Karl Lagerfeld's designs.
I have been to only one Chanel show so far, I think it was the Haute Couture Printemps/Été 2013 in Paris (you can see all the pics here) and it was a magical experience. I had, also, the pleasure to meet Karl Lagerfeld and to shake his hand. He was very nice and kind!
Anyway, let's move to these marvelous sunnies from Fall Winter collection!
As you probably will notice, the pearl is the detail that makes them incredible. The frontal part is pretty easy to wear and it's pretty simple as well; however, the temples are extraordinary! They both carry two pearls, with the metal double C on the bigger one.
The design is stunning! And these sunnies are among my favorites this year.